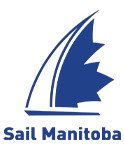 Sail Manitoba
Sail Manitoba promotes competitive sailing, and sailing for life, through sport advocacy, leadership, and program delivery.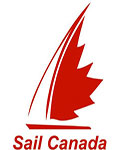 Canadian Yacht Association
Established in 1931, Sail Canada is the national governing body for the sport of sailing. We are committed to excellence in performance.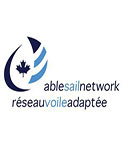 Able Sail
Sailing allows people with physical disabilities to develop their self-confidence, self-sufficiency and social connections.

National Boating Safety School
The National Boating Safety School is mandated by Transport Canada to make life safer around water for everyone in this province.
We offer the proper course and exam system in order for Manitobans to get your Pleasure Craft Operator Card. The boating licence is valid in Manitoba and across Canada.

Prairie Ocean Cruising
This program provides the newcomer with a taste of what cruising under sail is all about. It is an opportunity to experience first hand what sailing is about without committing to a full Learn to Cruise Program.
The program can be shared as a couple, or a group. You and your friends or associates will spend the day cruising aboard a sailing yacht.

Office of Boating Safety
The Office of Boating Safety is responsible for overseeing regulations, standards and policies, enforcement and technical services for recreational vessels. It encourages safe boating practices and compliance with regulations.
Learn more about safe and responsible boating practices. Know the requirements and understand regulations.
Gimli Yacht Club
Gimli is home to Manitoba's Sailing Team. The club is a volunteer-run, not-for-profit organization encouraging the growth of sailing.
Royal Manitoba Yacht Club
The Royal Manitoba Yacht Club is a non-profit organization focused on a love of boating and social activities that everyone can enjoy.
Falcon Yacht Club
The Club began in 1963 when sailors from Winnipeg would gather weekends at Faloma to sail. It did not take long for them to begin racing their boats.
Victoria Beach Yacht Club
This non-profit, member-funded organization has the expressed goal of supporting and growing the sport of sailing in the Victoria Beach community and surrounding areas.
West Hawk Lake Yacht Club
West Hawk Lake Yacht Club is a non-profit, member funded organization with the goal of supporting and growing the sport of sailing.
Redboine Boat Club
Redboine Boat Club is located in the heart of Winnipeg, on the Red River. The club provides a welcoming and fun atmosphere for boaters in Winnipeg and Manitoba.